There are four cars in the "fleet"..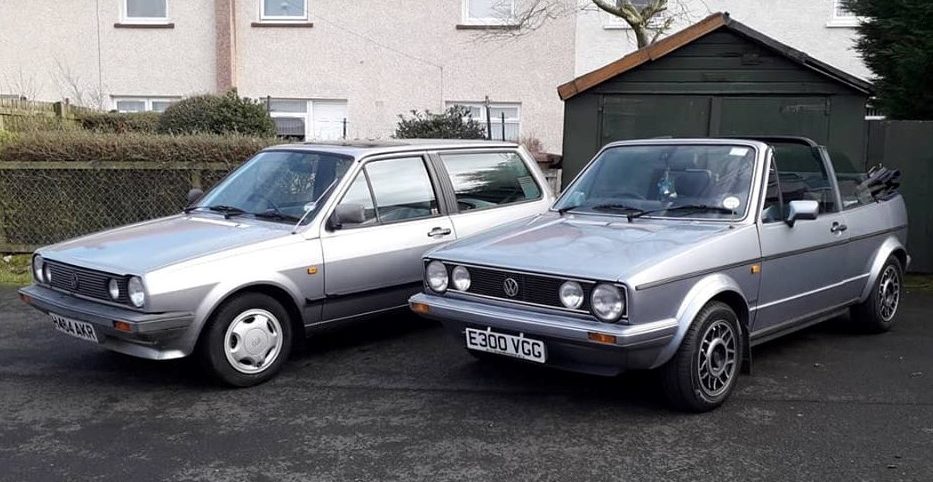 1987 Volkswagen Golf Cabriolet
I bought this in October 2016, having been on the lookout for a MK1 Cabby for some time. It came up for sale locally and I jumped at the chance. She has been meticulously maintained in her 31 year life, with thousands spent on new parts in the last few years alone. She is completely standard with the exception of a leather interior.
1990 Volkswagen Polo Country "Breadvan"
I first spotted this in July 2016 whilst visiting the Isle of Skye. Nearly two and a half years later, in November 2018, I bought it from the owner. After a light restoration it passed an MOT in February 2019. Next task is to focus on the bodywork, with a respray planned in April 2019.
.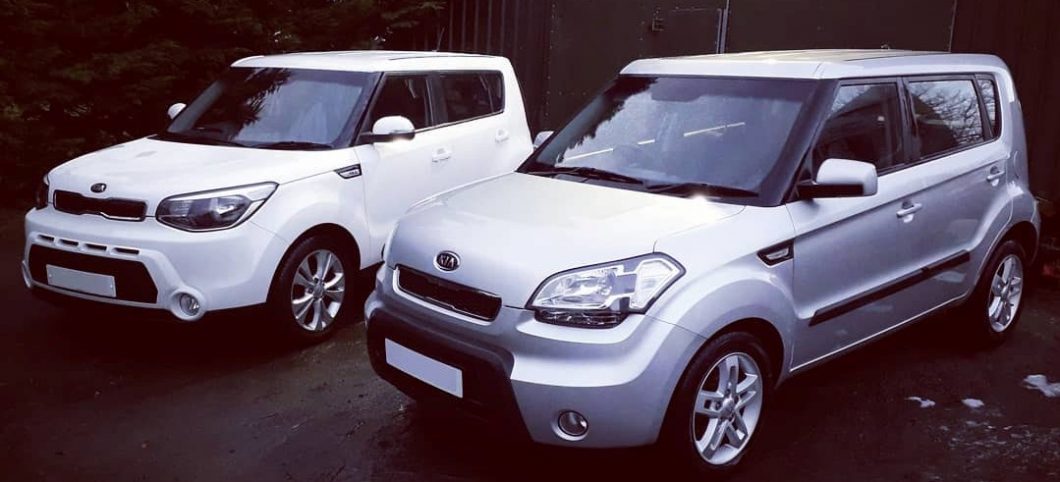 2011 Kia Soul 2 CRDI Automatic
This has been my daily driver since early 2019. Jenn bought it in 2014 as an ex-mobility car with only 4k on the clock, and used it until I bought her the new model.
2014 Kia Soul Connect CRDI
This is Jenn's car, which I bought in December 2018 as an upgrade to her 2011 model. It has the same 1.6 CRDI engine, but with a manual transmission rather than an automatic.